Experience the most reliable and affordable India to UAE courier service at TCCS. We ship to 7 emirates of UAE from India with major carriers at 10% discounted courier charges.
We are experienced in shipping to UAE and offer reliable services to our customers across India. We comprise a wide range of shipping solutions and expert guidance from our logistics professionals. It will make your move to the UAE easier and stress-free. Trust us to handle your shipping needs and ensure a smooth process.
Door-to-Door Courier Service from India to UAE
If you want doorstep pickup and delivery, TCCS provides door-to-door courier service for personal courier and business shipments. At TCCS, we make shipping simple and convenient for you. We take care of everything under one roof, from getting quotes and collecting your package, to shipping it to its destination. You can rely on us to handle the entire process and ensure your items reach their final destination safely and efficiently.
We pick up your couriers from anywhere in India and provide secure delivery to any place in the UAE. It includes Abu Dhabi, Dubai, Sharjah, Ajman, Fujairah, Ras Al Khaimah, Umm Al Quwain, and more. We do not charge any additional fees for our doorstep service, making us an ideal choice for sending parcels to UAE.
We have a worldwide network of shipping agents, logistic partners, and doorstep courier pickup and delivery. This makes sending a courier to UAE from India easy for you. You can now send gifts, shipments, and various types of couriers to UAE through our hassle-free shipping process. Schedule a pickup for your packages at your suitable time and location with our doorstep courier service.
---
Wide Range of Options for Shipping from India to UAE
Personal Parcel from India to UAE
Fulfil your loved ones' craving for Indian food items by sending sweets, snacks, homemade food, and readymade snacks with TCCS. Apart from food items, we deliver Indian clothes to UAE that make your loved ones' festival more special. TCCS brings UAE closer to you by sending your personal packages with our affordable and fastest delivery.
Sea Freight for Business Shipments
For larger shipments, we provide cost-effective LCL (Less than Container Load) and FCL (Full Container Load) services. Our experienced team specializes in handling sea freight shipments and manages the entire logistics process. It includes pickup, customs clearance, and doorstep delivery from India to UAE.
Air Freight for Business Shipments
Are you running or planning to start a business in UAE that requires supplies and essential materials from India? At TCCS, we provide air freight services as per your shipping requirement that ensures same-day or next delivery. Our air freight courier services are designed to overcome any logistical challenges and ensure successful shipping for you.
Why TCCS for your Courier to UAE from India
We are recognized by our customers for our reliable services designed to fulfil your shipping needs. At TCCS, we provide a wide range of shipping services including air and sea freight. Whether it is small or large packages, we deliver all types of shipments providing safe delivery to their destination address.
Affordable Rates
Online Tracking
24/7 Customer Support
Stress-free Custom Clearance
Widespread Network in India and UK
Insurance on Couriers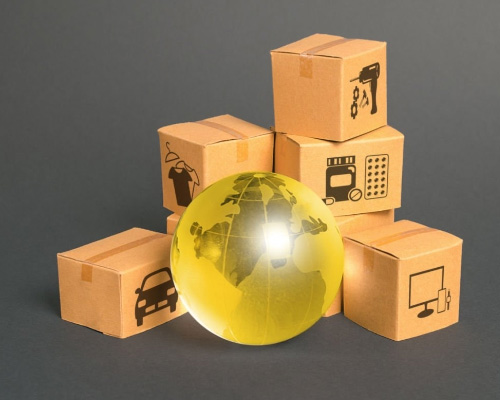 ---
Our International Courier Service in 190+ Cities in India
International courier Service in Mumbai
International courier service in Pune
International courier service in Delhi
International courier service in Jaipur
International courier service in Bangalore
International courier service in Surat
International courier service Chennai
International courier service in Hyderabad
International courier service in Ahmedabad