Do you want to send personal couriers or business consignments to Canada? TCCS- Total Couriers and Cargo Services provides India to Canada Courier Service designed to cater to your all courier and cargo requirements.
TCCS is a highly experienced and renowned international courier service in India, especially for sending a courier to Canada from India. At TCCS, we offer a diverse range of shipping services to fulfil customers' requirements.
You can rest assured as we handle documentation, customs clearance, and provide tracking updates to ensure a seamless shipping experience. Shipping to Canada from India is smooth and efficient with TCCS. We offer a stress-free process from pickup to delivery of packages at their destination address.
Whether you want to send single or multiple boxes, rely on TCCS for all your shipping needs. Get connected with us for any queries or concerns regarding shipping to Canada.
Door-to-Door Courier Service from India to Singapore
Are you looking for a reliable and time-saving courier service from India to Canada at your doorstep? TCCS provides door-to-door service for both personal and business shipments from India to Canada.
Simplify your shipping process with Total Couriers and Cargo Services. We handle everything from obtaining quotes, picking up your packages, to delivering them to their final destination. Trust us to take care of all your shipping needs under one roof at TCCS.
---
Wide Range of Options for Shipping from India to Canada
Personal Parcel from India to Canada
Do you want to surprise your friends and family members in Canada by sending them Indian food items, clothes, and gifts? TCCS brings Canada closer to you by sending your packages from India at cost-effective rates. With our doorstep pickup and delivery, you can conveniently send a courier from India to Canada at the fastest time possible.
Sea Freight for Business Shipments
We offer cost-effective LCL (Less than Container Load) and FCL (Full Container Load) services for larger shipments. Our experienced team manages every aspect of the shipping process, from pickup to customs clearance and final doorstep delivery.
With our reliable services, we ensure a smooth and hassle-free experience for business shipment via sea freight services. Whether you have small or large cargo, we have the expertise to handle it efficiently. Trust us to handle your shipping needs and deliver your goods on time and within budget.
Air Freight for Business Shipments
TCCS provides a convenient air freight option for eCommerce businesses in Canada sourcing supplies from India. Our sea freight service offering door-to-door shipping service ensures the safe and timely delivery of your packages.
We take care of all the necessary documentation processes, ensuring smooth customs clearance for your shipments. With our expertise in logistics, we guarantee excellent condition and timely deliveries of your goods. Trust us to handle your sea freight needs and streamline your supply chain from India to Canada.
Why TCCS for your Courier to Canada from India
Choose SFL for reliable shipping solutions from anywhere in India. We offer a comprehensive range of services, whether you need to ship small or large items, by air or ocean. Rest assured, we have you covered for all your shipping needs.
Affordable Rates
Online Tracking
24/7 Customer Support
Stress-free Custom Clearance
Widespread Network in India and Canada
Insurance on Couriers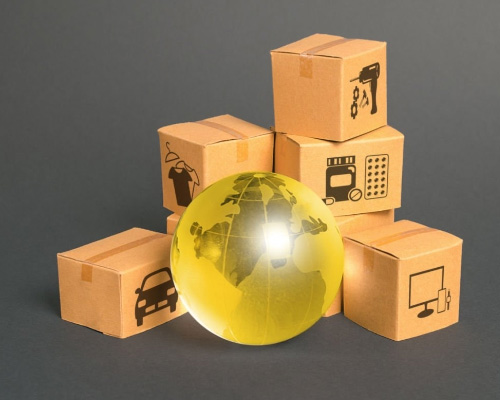 ---
Our International Courier Service in Other Cities
International courier Service in Mumbai
International courier service in Pune
International courier service in Delhi
International courier service in Jaipur
International courier service in Bangalore
International courier service in Surat
International courier service Chennai
International courier service in Hyderabad
International courier service in Ahmedabad