Book Doorstep India to Netherlands courier service at affordable and discounted courier charges that starts from INR 435/-. At TCCS- Total Couriers and Cargo Services, we prioritize customer satisfaction by providing reliable and efficient shipping solutions.
Door-to-Door Courier Service from India to Netherlands
Are you looking for a reliable shipping service that provides doorstep courier pickup and delivery? TCCS offers door-to-door courier service for individuals and businesses looking to send parcels from India to Netherlands.
TCCS is a one-stop shipping solution provider that covers everything for your shipping needs. We handle the entire shipping process, so you don't have to worry about anything. Whether you need to ship small or large items, we provide international shipping for all types of packages.
We offer the best prices from different shipping companies and carriers, ensuring that you get the most affordable option. Once you've chosen the quote or price that suits you, we arrange a pick-up as per your time and location. From there, we take charge of every step involved in shipping your package securely to its final destination. You can sit back and relax, knowing that we'll handle the entire shipping process on your behalf.
---
Wide Range of Options for Shipping from India to Netherlands
Personal Parcel from India to Netherlands
Want to surprise your friends and family in the Netherlands with Indian food, clothes, and gifts? TCCS makes it easy and affordable with our shipping from India to Netherlands. We offer doorstep pickup and delivery, ensuring a convenient and quick process. With TCCS, you can send your courier hassle-free, as we strive to bring the Netherlands closer to you.
Sea Freight for Business Shipments
For larger shipments, we offer economical LCL and FCL services. Our expert team of air freight specialists handles commercial shipments and provides full logistics services. We take care of everything from picking up the cargo in India, getting it cleared by customs, and delivering it right to the receiver's doorstep in the evening.
Air Freight for Business Shipments
Do you have an eCommerce business in the Netherlands and looking for supplies from India? TCCS offers a reliable air freight delivery service for your convenience. Our dedicated door-to-door service ensures that your packages are handled with care and delivered in perfect condition. With TCCS, you can rest assured knowing that your packages will be safely delivered in excellent shape.
Why TCCS for your Courier to Netherlands from India
TCCS is a go-to choice if you are looking for a reliable international courier service in India. Whether you need air or ocean freight service, we offer a comprehensive range of shipping solutions for all sizes and shapes. It allows you to send a courier from anywhere in India to any destination in the Netherlands. Trust TCCS to handle all your shipping needs with reliability and expertise.
Affordable Rates
Online Tracking
24/7 Customer Support
Stress-free Custom Clearance
Widespread Networks in India and Netherlands
Insurance on Couriers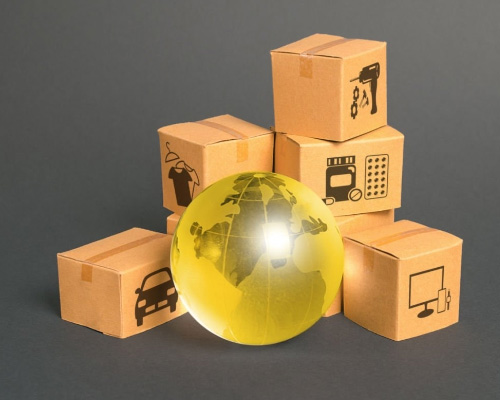 ---
Our International Courier Service in Other Cities
International courier Service in Mumbai
International courier service in Pune
International courier service in Delhi
International courier service in Jaipur
International courier service in Bangalore
International courier service in Surat
International courier service Chennai
International courier service in Hyderabad
International courier service in Ahmedabad