Do you want to send a courier to Germany from India? Get India to Germany courier service at affordable rates with TCCS. At TCCS, we focus on customer satisfaction and ensure the timely delivery of your packages. Our reliable international courier service guarantees that your shipment will reach its destination in Germany safely and securely.
Door-to-Door Courier Service from India to Germany
TCCS provides doorstep courier pickup and safe delivery to the receiver's address. This service is available for individuals and businesses looking for a reliable and on-time doorstep pickup and delivery service.
From pickup, packaging, documentation, and delivery, we handle everything for you. With our widespread network and logistic partners, you can send a courier from anywhere in India to any destination in Germany.
Our door-to-door service saves your time, and effort, and ensures secure delivery to its destination address. Hence, you can surprise your loved ones in Germany by sending their favourite Indian food, clothes, sweets, snacks, gifts, and more. Schedule a pickup in any city in India and get your packages delivered right next to the receiver's door in Germany.
---
Wide Range of Options for Shipping from India to Germany
Personal Parcel from India to Netherlands
Send a variety of items by courier from India to Germany with TCCS. We offer a hassle-free shipping experience and competitive charges to ensure your packages reach their destination safely and affordably.
Sea Freight for Business Shipments
We provide cost-effective LCL and FCL services for business shipments. Our dedicated team that handles sea freight shipments arranges everything for you from pickup to delivery.
Air Freight for Business Shipments
Do you run an E-commerce business in Germany and require a supply from India? TCCS offers the best air freight shipping service that handles everything for you from pickup and delivery.
Why TCCS for your Courier to Germany from India
We offer reliable shipping solutions from anywhere in India. Whether you need to ship by air or sea, TCCS provides a complete range of services for all sizes of shipments.
Affordable Rates
Online Tracking
24/7 Customer Support
Stress-free Custom Clearance
Widespread Network in India and Australia
Insurance on Couriers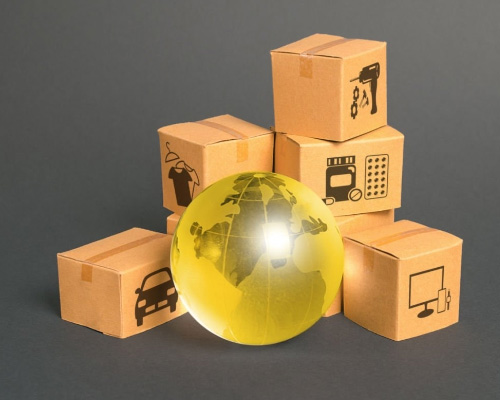 ---
Our International Courier Service in Other Cities
International courier Service in Mumbai
International courier service in Pune
International courier service in Delhi
International courier service in Jaipur
International courier service in Bangalore
International courier service in Surat
International courier service Chennai
International courier service in Hyderabad
International courier service in Ahmedabad